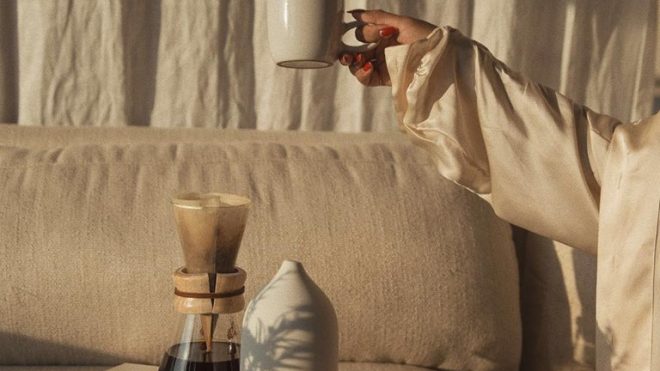 you're looking to treat yourself to a seriously high-quality ultrasonic diffuser, choose this one. Not only was this the quietest diffuser of the bunch, but it also gave off the most consistent mist and was clearly designed with relaxation in mind. This hassle-free device allows you to choose between a three-hour continuous diffusion or a 7.5-hour setting that rotates on and off every 30 seconds. The water reservoir is encased in a thick, handcrafted stone cover, making it whisper-quiet. While the scent provided by this diffuser was lighter than the aroma from the nebulizing diffusers, I was impressed with how well the scent was dispersed throughout the room.
If you plan to run a diffuser while you sleep, this is probably your best option. It will safely turn off after its cycle finishes, and it emits such a subtle glow that it can double as a soft nightlight.
1
What is an ultrasonic essential oil diffuser?
Ultrasonic essential oil diffusers use ultrasonic vibrations to break molecules into microparticles, which are then dispersed into the air. With this type of diffuser, essential oils are mixed with water. This can be a major plus for those who live in areas with cold winters or dry climates, since this gadget can double as a humidifier. The water dilutes the potency of the oils, but for those who are sensitive to smells or want their essential oils to last longer, that could be a good thing.
2
What is a nebulizing diffuser?
Nebulizing diffusers atomize essential oils using a series of tubes, dispersing the oils in their purest form. For this reason, nebulizing diffusers will require more essential oil to run, but you also don't need to run them for as long as with an ultrasonic diffuser to have the scent fill the room. Something to keep in mind with this type of diffuser is that you'll need some knowledge about essential oils since thick oils must be blended with thinner oils before they can be atomized.
So which type of essential oil diffuser is the better option? Over the course of three weeks, I tested out five different diffusers to find the best one. Here's what I thought.