Sale!
Nebula Ultrasonic Glass Aroma Diffuser
149.99$
Aromatherapy experience with the Art Glass Ultrasonic Aromatherapy Diffuser. Powered by a power cord (included), this eye-catching glass diffuser's stylish design makes it perfect for any room. This ultrasonic aromatherapy diffuser will allow you to diffuse your favourite essential oils at your desk, by your bed side or any other small space.
In stock, ships in 1 day
Description
A stunning glass diffuser perfect in any home. Simply add water and essential or fragrances oils for a beautiful diffuser to scent your home or preferred environment.
This glass aromatherapy diffuser creates a perfect home decoration ideal in any room in the house or office. Can also be used as a simple humidifier. Safe and clean. The modern alternative to oil burners. A clean stream of aromatic steam and colour changing LED light. Will also auto switch off when the water well is exhausted.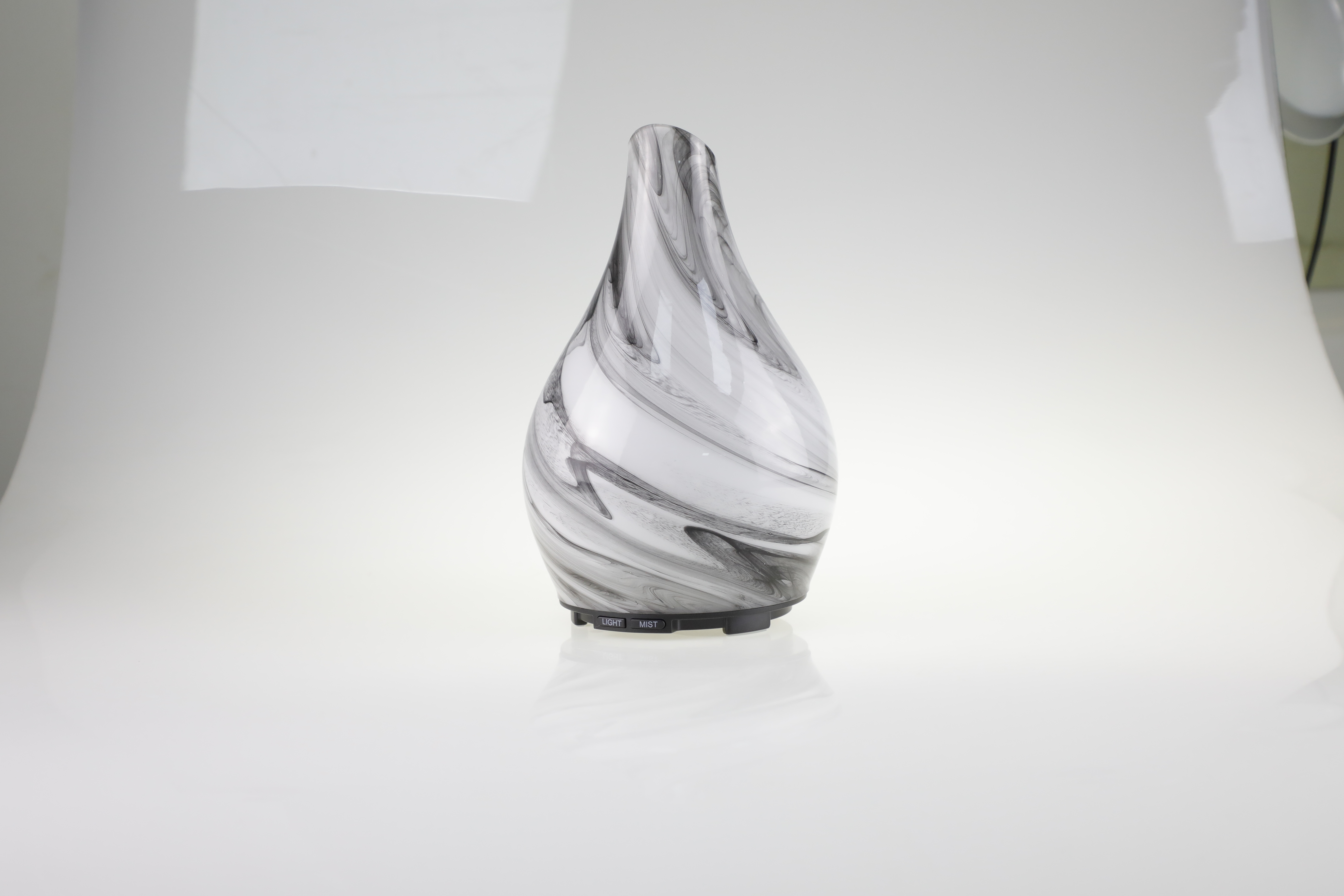 The decorative pattern is handmade, so maybe a little different from as picture shown.
Function:
Beauty: refresh skin, keep skin healthy and moist.
Decoration: Decor your home as a classic vase and artwork.
Humidify: humidify and refresh the air in the room we breathe.
Relief: aromatherapy, relieve stress.
Water capacity:200ML
3 – Light Mode White, Blue, Yellow
Purifier The Air
Ultra Quiet
Size:145*145*223mm
Power: input/output AC100-240V 50/60HZ / DC 24V 500MA
Electric consumption:Approx 7-9 W
Material:Glass made
Automatic off when water used up.
Application:
Beauty salon, Bedroom, Living room, SPA, Yoga, Conference room, Office, Reception center, Toilet, baby room, Hotel, Hospital or any other private/public circumstance.
Package Contents:
1 x Aroma Diffuser
1 x Charger Adaptor
1 x Measuring cup for filling water
1 x User Manual